Sala 2 - 2ª etapa abstracta. 1976-96. Síntesis.
Museo Ángel Mateos (Sala 2)
This room contains the work belonging to Ángel Mateos's last artistic stage, known as Synthesis, his second abstract stage. In it he carried out a progressive purification of the form, although he still maintained a marked monumental and architectural character that is characteristic of his work.
It corresponds to the stage of full maturity of the artist, where he develops an intense creative activity, of incessant and methodical research, and in which he articulates his artistic ideology: THE LOGIC OF THE FORMS.
An increasingly passionate sculptor in search of the purity of forms and their proportions, a search for absolute purity that would become an obsession and would eventually lead him to minimalism.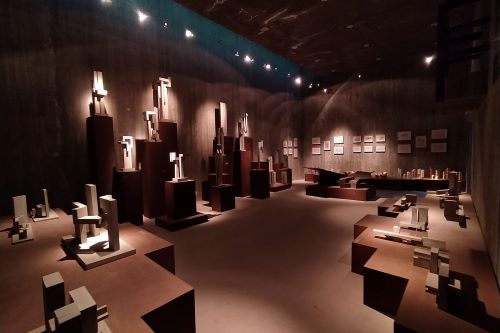 Information provided by Museo Ángel Mateos. All rights reserved.